TUG projects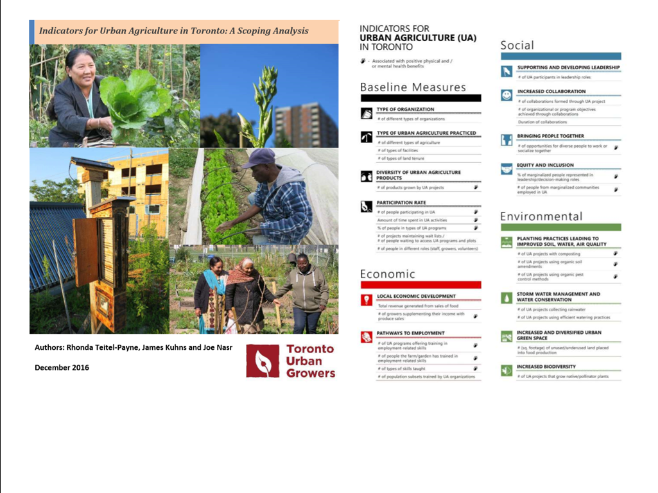 Indicators project
Measuring the social, environmental, health and economic impacts of urban agriculture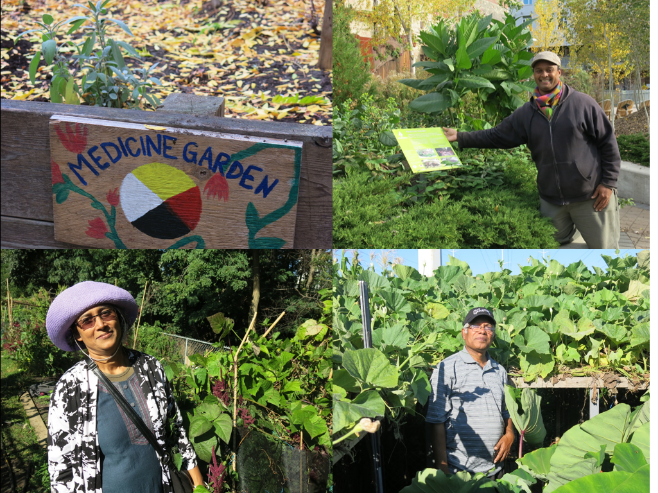 Grower2Grower
Sharing the knowledge of Toronto's experienced growers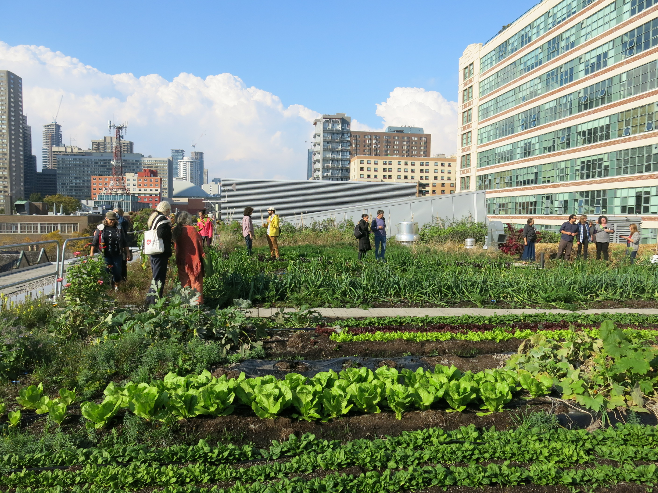 Tour of Rye's Homegrown Rooftop Garden
TUG highlights exciting local UA projects through quarterly networking meetings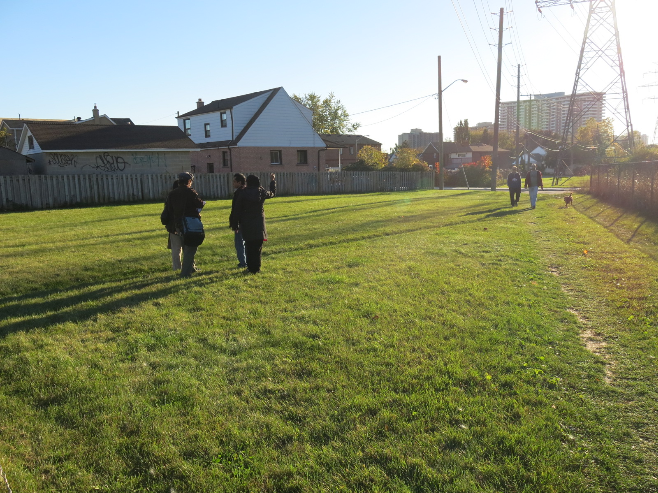 Market gardens in hydro corridors
TUG is working with the City and neighbourhood-based agencies to create urban gardens on hydro lands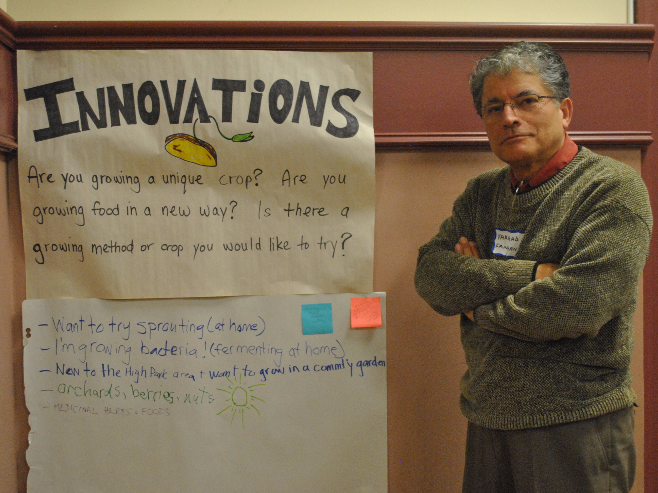 Parkdale Knowledge Swap
Growers exchanging ideas about improving land access and food security
Grower2Grower
Toronto has a wealth of growers who know everything from how to grow okra to increasing participation in a community garden to starting up an innovative local food business. Many of these people, coming from a variety of backgrounds and experiences, are well-known in their own neighbourhoods but not heard elsewhere in the city. TUG hopes to change that by featuring growers and what they know in videos, articles and photo essays. See the Grower2Grower page
Urban Agriculture Indicators project
If we are to make a strong case for investing more resources into urban agriculture and developing enabling policies, it's important to have reliable and compelling data that show the positive impacts UA can have. When Toronto Public Health heard from decision-makers that there was a lack of Toronto-specific data, they commissioned TUG to consult with local UA practitioners on developing indicators that would measure the social, economic, health and environmental benefits of growing food in the city. Click here for the full report (PDF).
Supporting Urban Agriculture Centres
TUG is currently working with organizations in Parkdale, Rexdale and Taylor Massey to bring this vision of Urban Agriculture Centres to life. See the sidebar menu to check out what's happening in each neighbourhood. For more information read TUG's document on
Urban Agriculture Hubs.
Community Engagement and Entrepreneurial Development (CEED) Gardens in Hydro Corridors
Within Toronto's Hydro transmission corridors, there are large expanses of under-utilized grassy fields with great potential for growing food. In fact, many of Toronto's allotment gardens are located on Hydro lands, leased by the City for recreational purposes. TUG is partnering with City of Toronto staff and non-profit organizations to establish new CEED gardens in Hydro corridors across the city, with a focus on community economic development, sustainable food production and creating publicly-accessible green spaces. Many of the new sites will offer incubator plots for new farmers to take the next steps to build their businesses. Stay tuned for updates! For more information, read this article from the Torontoist.

Feeding Diversity – World Crops Business Planning
World crops are taking the Greater Toronto Area by storm! Consumers of all ethnicities are discovering that some of the produce traditionally grown around the world can be grown here in southern Ontario, thus preserving freshness, supporting local farmers and reducing environmental impacts. In partnership with the Vineland Research and Innovation Centre, Toronto Public Health's Food Strategy team and Greenest City, TUG will be working with local urban growers to explore and develop connections to scale-appropriate retail venues for a selection of crops produced in Toronto.
Page updated on 2017-05-15 11:50:52