Black Creek Community Farm
Claim to fame: A "farm park" that grows food and creates community green space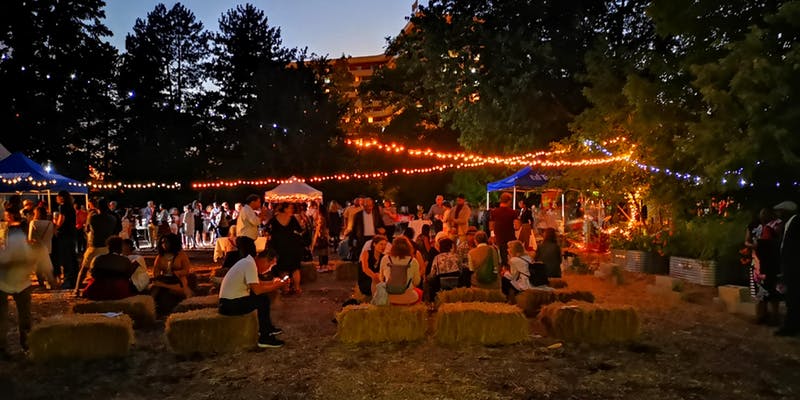 Founded: 2013
Location: Jane & Steeles
Director: Leticia Deawuo
Quick facts:
In 2018, the farm grew 20,000 lbs of certified organic field crops.
Size: 8 acres total, 5 acres in production
Other features: chickens, beehives, 2 year-round greenhouses
Gardens designed for children and seniors and community garden plots for residents
Farm park: People can explore the food forest trails and hang out at the outdoor woodburning oven. The farm welcomes thousands of children every year for experiential outdoor education.
The heritage building, pavilion and outdoor classroom turn the farm into an event space
Mission
To serve and enrich our community through a thriving farm, healthy food, hands-on training and learning experiences
To inspire the next generation by providing leadership in food justice and supporting diverse natural and social ecosystems
Selling produce
A personal and impassioned call
Before becoming the Project Manager at Black Creek Community Farm, Leticia worked in the Jane-Finch neighborhood as a community organizer. Coming to Canada from Ghana at the age of twelve, Leticia was inspired by women like her mother who worked hard to support her children despite barriers.
Through the lens of a racialized person, Leticia recognizes and strives to overcome challenges that people of color face, and to support her community. In urban agriculture and the food movement, Leticia found an opportunity to respond to some of the injustices that exist in Canada, including food access, food and policing, food and body image.
Looking forward
For Leticia and the BCCF team, long-term sustainability means getting to a place where they can pay farmers a fair wage, continue to run programs for children and offer affordable, organic food to community members.
Experience the farm
Follow them:
Page updated on 2020-03-24 09:22:18