Toronto Seedy Saturdays 2023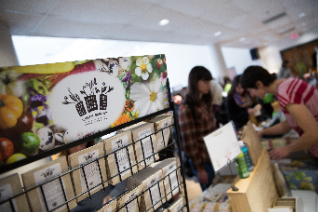 Seedy Saturdays are coming!
Buy and trade heirloom and open-pollinated seeds
Learn hands-on gardening tips in workshops and demonstrations
Fun activities for kids
Connect with other gardeners in your neighbourhood
Great opportunities for seed vendors and gardening organizations!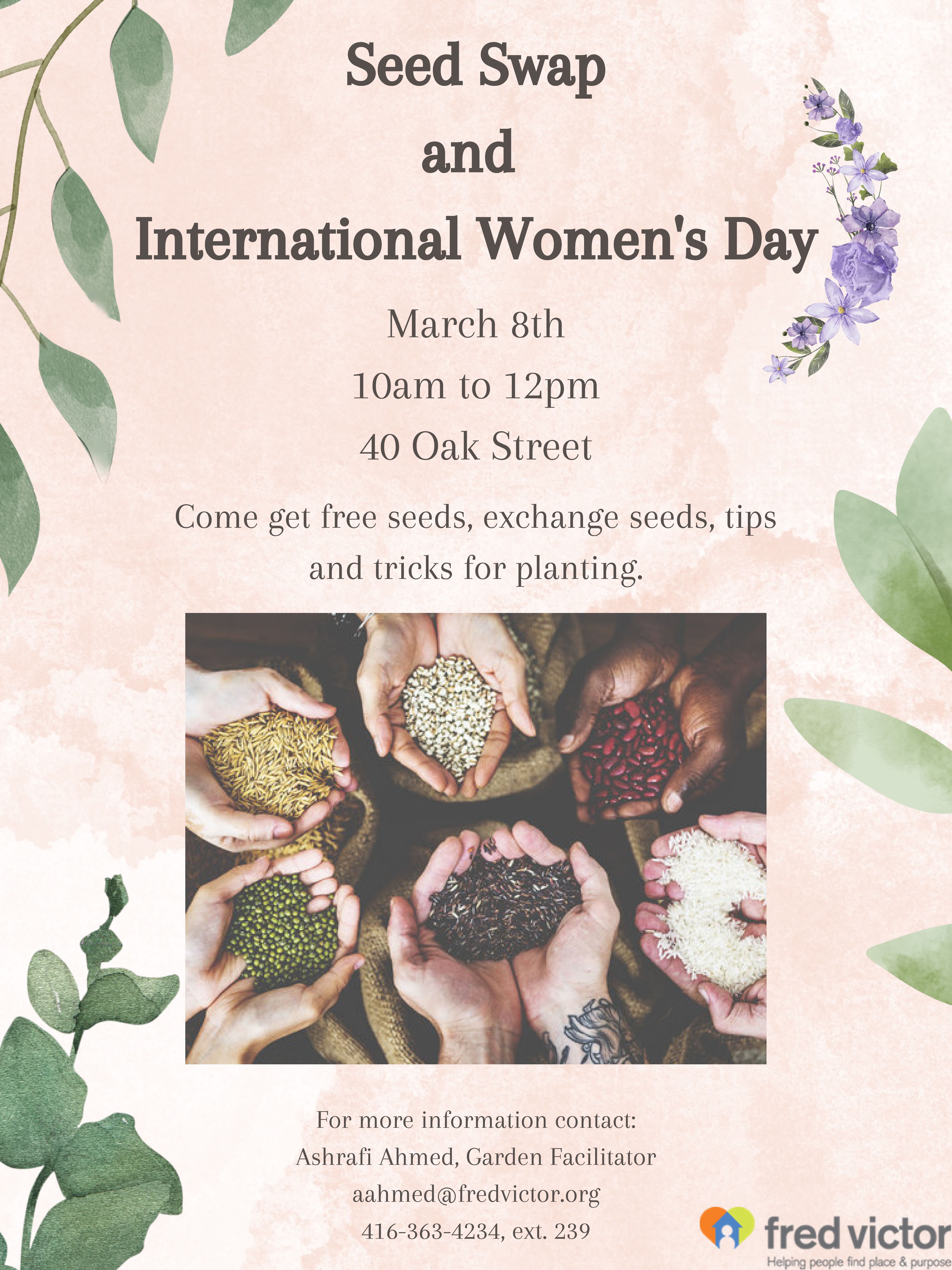 Victoria Park and Danforth
Saturday, March 4, 11:00 am – 2:00 pm
Access Alliance, 3079 Danforth Ave.
Evergreen Brickworks
Saturday, March 4, 9:00 am - 1:00 pm
TD Future City Centre, 550 Bayview Ave.
Regent Park
Wednesday, March 8th ,10:00 am-12:00 pm
Fred Victor, 40 Oak St.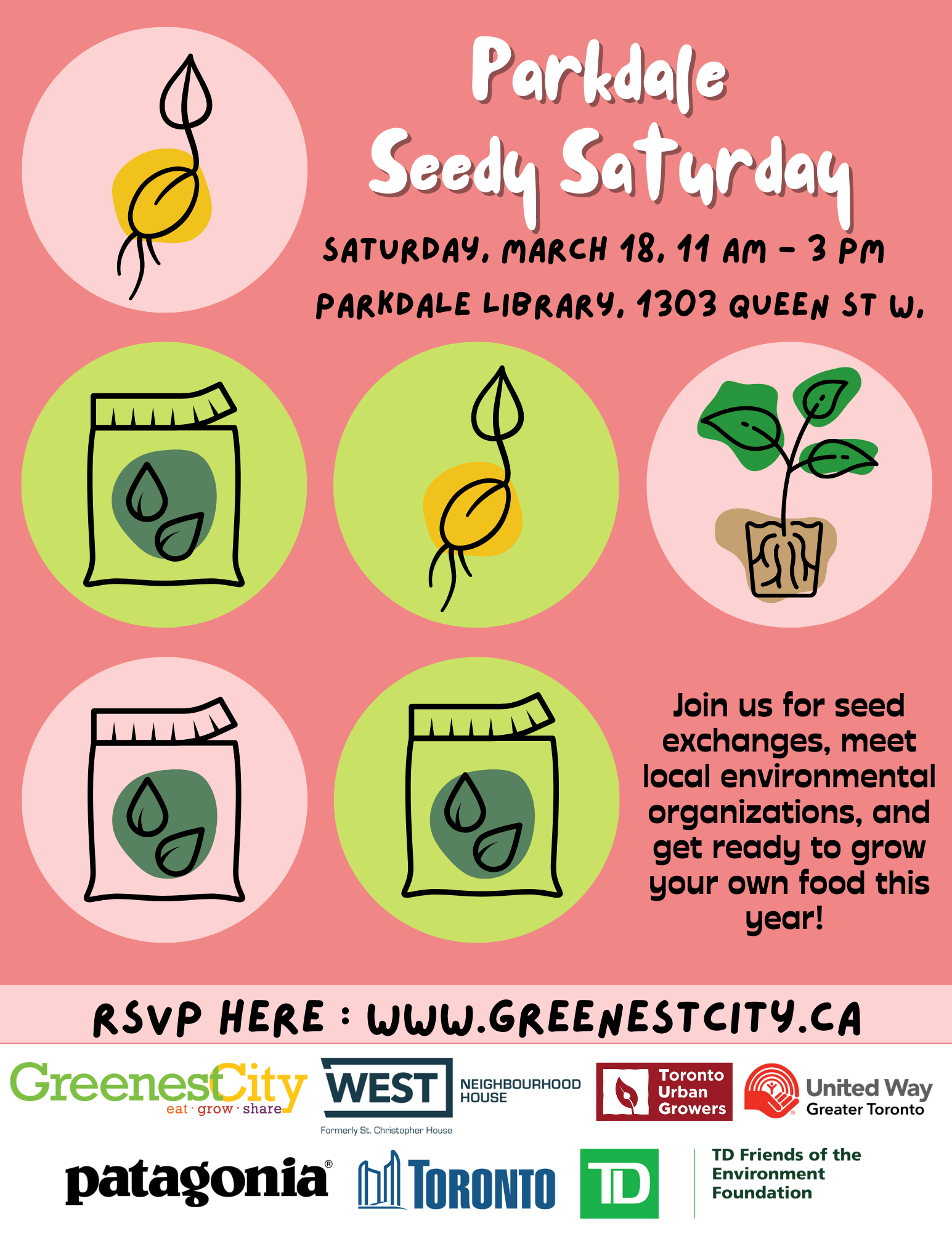 Parkdale
Saturday, March 18, 2023 11:00 am – 3:00 pm
Parkdale Public Library, 1303 Queen St. West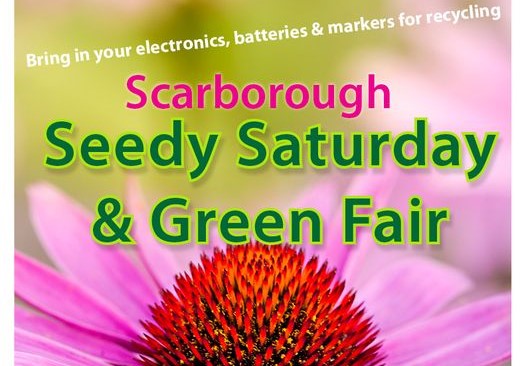 Scarborough Seedy Saturday and Green Fair
Saturday, March 25, 11 am - 4 pm
St, John Newman Catholic High School,100 Brimley Road South
For information on seed saving and trading as well as events across Canada, see
www.seeds.ca
Posted on