TUG Annual Membership Meeting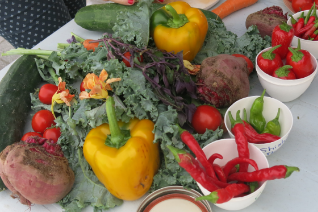 Monday, February 25
6:00-8:30


Friends' House

60 Lowther Ave.


Let us know you're coming!


What's happening:
10 for 10 years
To celebrate TUG's 10th anniversary, we're asking 10 key people to speak about the critical issues facing the UA movement from their own experience.
Your feedback
Give your input on immediate and long-term priorities for TUG and the UA movement.
Networking
Meet other urban aggies, share your work and learn what's out there.


Optional potluck
We know TUGgers love to make and share good food! If you have something you'd like to share with others, please bring it with a list of ingredients. If you don't, no worries – we'll have vegan, gluten-free food available.
Name the 10!
You pick! Tell us who in Toronto has a powerful story to tell that can give us the most inspiring and critical insights for the UA movement going forward.
These are people who will:
Inspire us with their own experiences of growing food, starting businesses or organizing communities
Give us insight into the work we need to do to grow fertile ground for the urban ag movement
Represent the diversity of geography, urban grower identities and types of urban food projects
We'll choose 10 people to speak at the AMM based on your feedback.
Location
Friends' House
60 Lowther Ave.
Just north of St George subway station
https://goo.gl/maps/u76Euw4k6tp
use door on west side of building
wheelchair access through parking lot on east side of building


Posted on