TUG Networking Meeting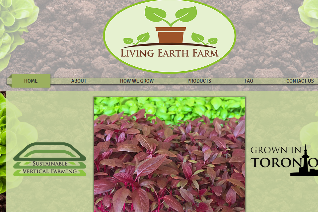 Wednesday, September 21, 6:00-8:30 pm
Ryerson Architecture Building
"the Pit" (room 202)
325 Church Street, just southeast of the corner of Church and Gerrard
Wheelchair accessible entrance is on the south side of the building, take the elevator to the second floor.
Top 8 reasons to attend:
#1: Come at 6:00 for a curator's tour of the Carrot City Canada exhibit www.carrotcity.ca.

#2: Sprout Landscape Architects will talk about collaborating with non-profit agencies on community-led design projects featuring urban agriculture http://www.sproutcommunity.com/.


#3: We'll hear from Jonah Krochmalnek from Living Earth Farm, Ontario's first certified organic vertical farm http://www.livingearthfarm.ca/


#4: At our April meeting, Joel Fridman of Fresh City Farms and Pots Sallapa of 4 Life Natural Food Store shared their stories of trying to build greenhouses in Toronto. Hear updates on their progress. Yes, there is some good news!


#5: The Steering Committee of the Toronto Agriculture Program will likely convene in November. We'll talk about what we'd like to see included in the TAP work plan and how other City initiatives can support urban agriculture (see below for info on TOProsperity). We need to hear your priorities!


#6: We'll tell you about the upcoming tour that TUG is organizing (and other TUG tours part of the Food Secure Canada assembly) next month.


#7: If you haven't had time to register your project on TUG's urban agriculture map, we'll help you do it on the spot.


#8: Free copies of the Urban Agriculture Magazine to take home! http://www.ruaf.org/publications/magazines


Plus the usual opportunities to network and connect!
Posted on