New book Grow Without a Garden: 101 Plants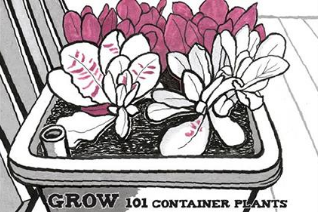 You too can eat off your balcony! …patio, terrace or rooftop.
From the author of An Illustrated Guide to Growing Food On Your Balcony, comes a new illustrated book featuring one hundred and one edible and medicinal crops for containers, rooftops and small spaces.
Fans of Lara's previous book know that she produces beautiful, easy-to-use and practical guides that inspire people to successfully grow in new spaces.
A Kickstarter campaign is helping to offset costs of printing and making this guide available to more gardeners. Advance bulk purchases are also available.
Posted on