Bringing Treaties to Life recording available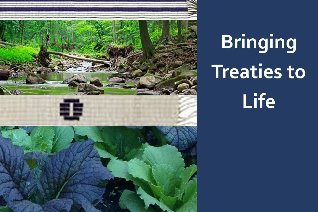 Did you miss the webinar? It's now posted online.
Resources from the chat box are listed below.




What does it mean to be a treaty person when you do land-based work?
This webinar explored covenants relevant to Tkaronto/Toronto lands. What do they teach us about our relationship and responsibilities to land, water and all living things?
Chi miigwetch/nia:wen to our speakers! Speakers begin at 14:30.
Rick Hill
, Beaver Clan of the Tuscarora Nation of the Haudenosaunee at Grand River. Indigenous Innovations Specialist, Mohawk College
Dr. Eva Jewell
, Anishinaabekwe from Deshkan Ziibiing (Chippewas of the Thames First Nation), Ma'iingan Dodem. Assistant Professor of Sociology at Ryerson University, Associate Fellow at the Yellowhead Institute.
Donna Powless, Snipe clan, Cayugas of Six Nations, Director of Taiaiako'n Historical Preservation Society
Moderated by Rebecca Garrett
Webinar resources
Speaker and organizer websites
Overviews
http://mncfn.ca/about-mncfn/treaty-lands-and-territory/
https://native-land.ca/ map of treaties, territories and languages
Hayden King video on treaties (5:40 newcomers and treaties 10:05 are we all treaty people?) https://www.youtube.com/watch?v=6niWvsqV_oM
Video and written transcript of talk Law of The Land: Teyotsihstokwáthe Dakota Brant https://trentmagazine.ca/services-view/law-land-teyotsihstokwathe-dakota-brant-06-examines-canada-150-plus-video-walrus-talk/
https://yellowheadinstitute.org/wp-content/uploads/2020/06/annotated-treaty-factsheet-yellowhead-institute.pdf An Annotated Guide to the (Mal)Interpretation Of Confederation Era Treaties In Canada One page fact sheet explaining differences in interpretation between settlers and First Nations.
https://sharedpath.ca/v2/wp-content/uploads/2020/11/Treaties_-A-Backgrounder-Belt-and-Drum-cover.pdf
Recommended by our speakers
Leanne Simpson's article Looking after Gdoo-naaganinaa: Precolonial Nishnaabeg Diplomatic and Treaty Relationships
https://static1.squarespace.com/static/5828ffb4f5e2316b4166ee9d/t/582a01a3725e259c85667add/1479147943373/23-2-simpson.pdf
https://profiles.laps.yorku.ca/profiles/ojiigcor/ Alan Corbiere
McMaster English professor Daniel Coleman has excerpts of his book and a short video interview on https://bookstore.wolsakandwynn.ca/products/yardwork-a-biography-of-an-urban-place
Specific treaties
Dish with One Spoon Wampum
https://www.ammsa.com/publications/windspeaker/wampum-holds-power-earliest-agreements
Two-Row Wampum
https://www.onondaganation.org/culture/wampum/two-row-wampum-belt-guswenta/
https://briarpatchmagazine.com/articles/view/a-short-introduction-to-the-two-row-wampum
Covenant Chain, the Royal Proclamation (1763) and the Treaty of Niagara (1764)
https://www.historymuseum.ca/history-hall/covenant-chain-royal-proclamation-treaty-niagara/ two short videos with Alan Ojiig Corbiere
https://nandogikendan.com/niagara-treaty-wampum-agreements/ overview of Niagara Treaty and Two Row Wampum
https://www.afn.ca/uploads/files/aga2014/1030_panel_-_rick_hill_-_fort_niagara_treaty_of_1764_final.pdf
Toronto Purchase, Treaty #13 (1805)
http://mncfn.ca/torontopurchase/
Williams Treaty (1923)
https://teachingcommons.lakeheadu.ca/robinson-superior-treaty-williams-treaty-and-treaty-ontario-information


NanFan Treaty


Other links
https://ca.gofundme.com/f/legal-fund-1492-land-back-lane
https://www.facebook.com/1492LandBackLane/
https://petitions.ourcommons.ca/en/Petition/Details?Petition=e-2984 to sign your support for the Parliamentary e-petition to support the 1492 Land Back movement.
https://earthtotables.org/essays/the-thanksgiving-address/ video and text of Thanksgiving Address in Mohawk and English
https://earthtotables.org/essays/haudenosaunee-gifts/ photo essay with Rick Hill on Dish with One Spoon, Chandra Maracle on role of Haudenosaunee in construction of Canada and U.S, and Ryan DeCaire on Haudenosaunee food system.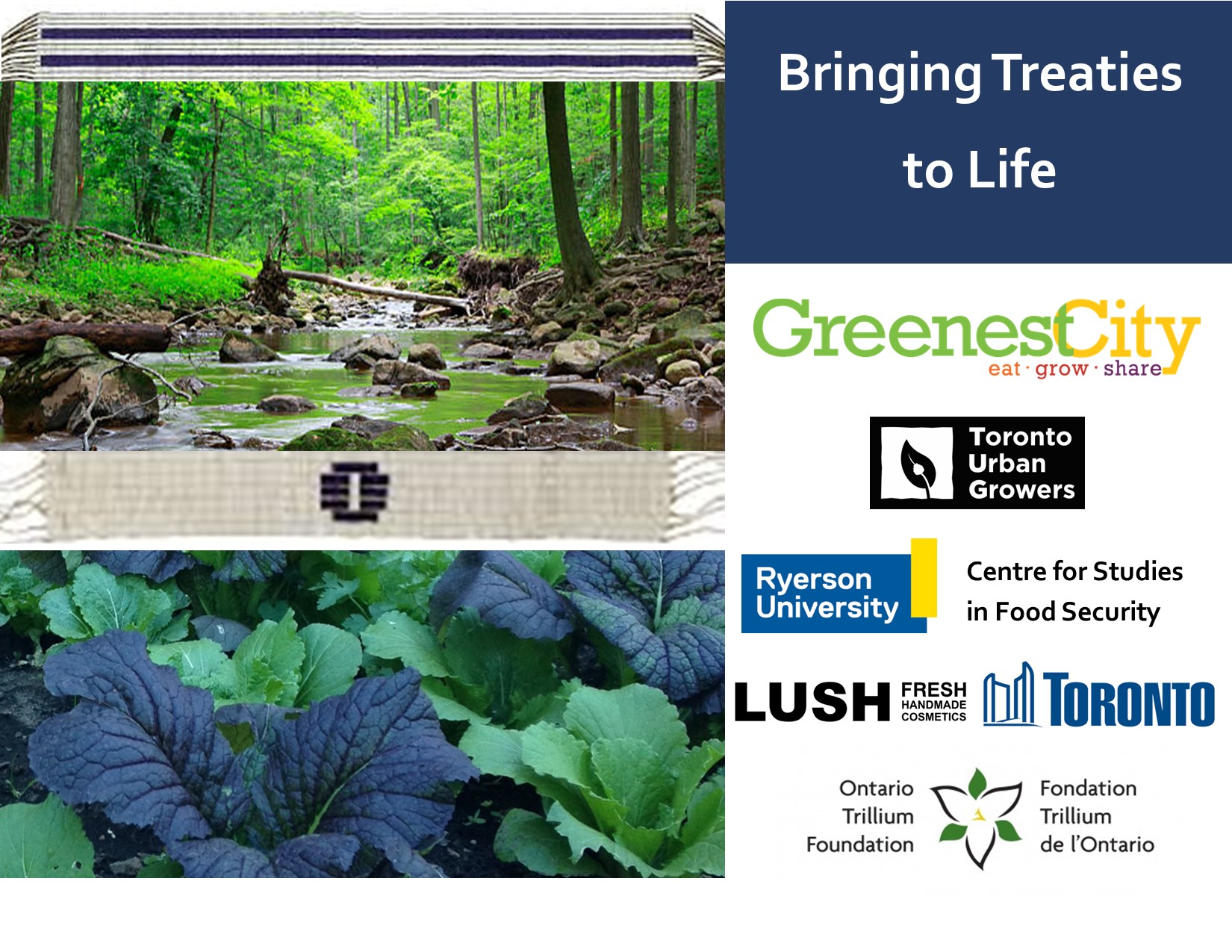 Posted on