Adding UA to the Climate Change Picture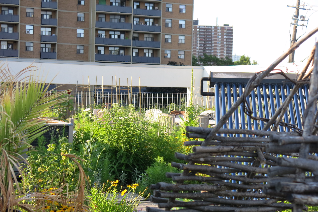 Rooftop gardens are one of the inspiring ideas on the TransformTO page, yet urban agriculture is only mentioned as an addition in an attachment.
Report #2 is going to the Parks and Environment Committee on May 4 and to Council on May 24.
You can send a quick note or phone call to your councillor to let them know you think growing local food needs to be part of the fight against climate change.
Raising awareness of UA in the city - now that' a pretty good rainy May day activity for growers!
Posted on