Action on Public Health Funding Cuts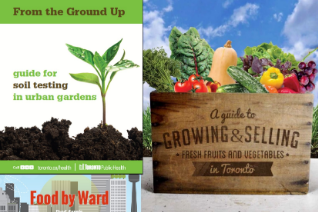 Public health units across Ontario are facing funding cuts by the provincial government that will have severe impacts on their ability to deliver life-saving and cost-effective health services.




What does this mean for urban growers?
Toronto Public Health, the Food Strategy team and the Toronto Food Policy Council have been strong and active advocates for urban agriculture. A short list of their contributions includes:
Creating resources such as the Guide to Growing and Selling Fruits and Vegetables in Toronto and Soil Testing Guide for Urban Gardens
EMF testing to establish the safety of growing in hydro corridors
Data sharing that helps growers connect to community gardens and organizations and helps us to make a strong case for support for UA to funders and decision makers
Promoting enabling policies and advocating for urban growing with other divisions at the City
Partnering on Toronto Urban Agriculture Week
Six years of advocacy to get approvals for two new urban farms
We encourage urban growers to show support for our allies in Public Health.
Please encourage your connections across Ontario to contact their MPPs and voice concern about the cuts.

Update
The provincial government has rescinded the retroactive cuts to public health for the 2019 budget. Concern remains for future budgets.
Posted on