UA Week Veggie Derby
Start on September 11th 2021. End on September 18th 2021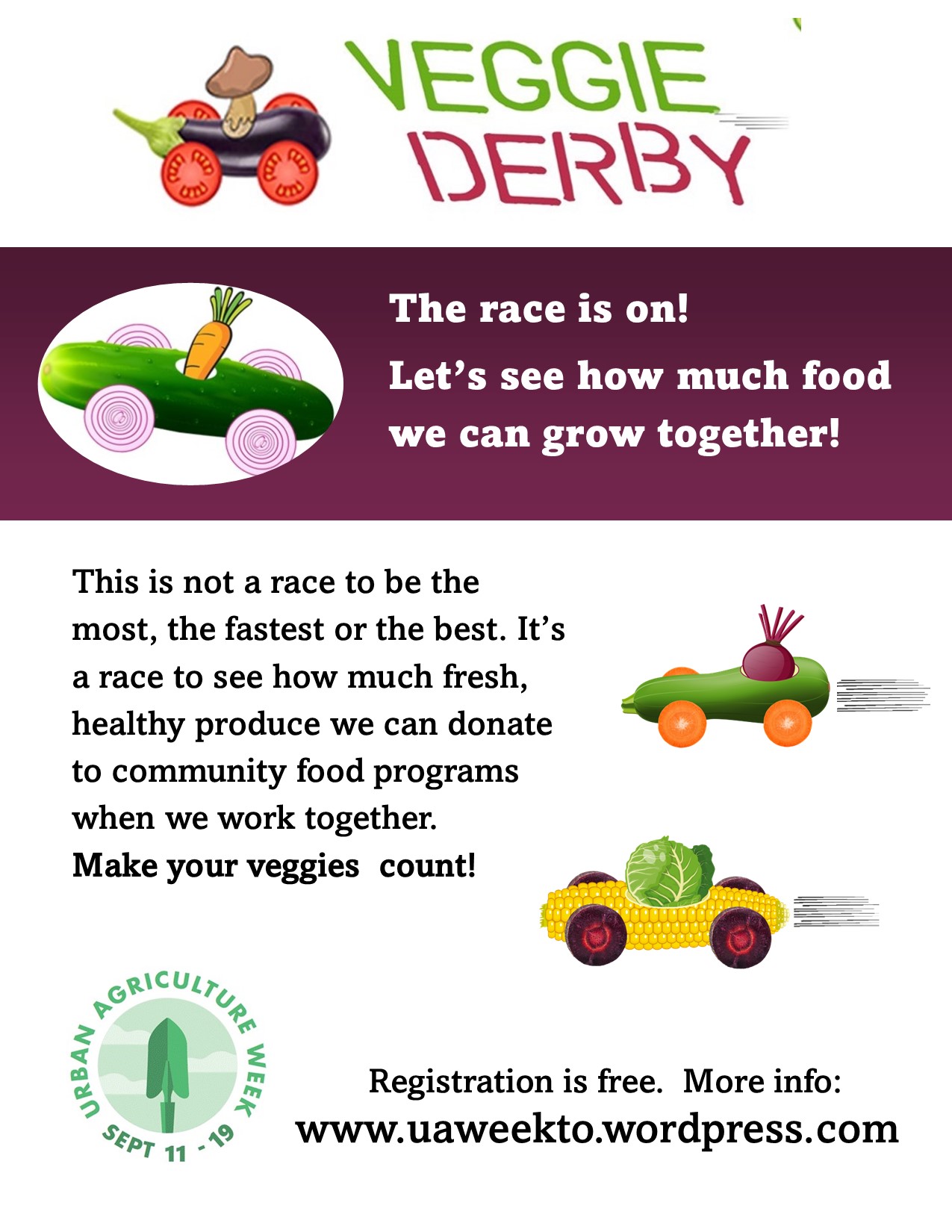 This is not a race to be the most, the fastest or the best. It's a race to see how much fresh, healthy produce we can donate to community food programs when we work together.
Make your veggies count!
Registration is free.
More info:
Watch the results online during UA Week, final tally announced online at the Best in GrowTO Contest event on September 19.