Screening of The Need to Grow
March 10th 2020. 18:15 to 21:15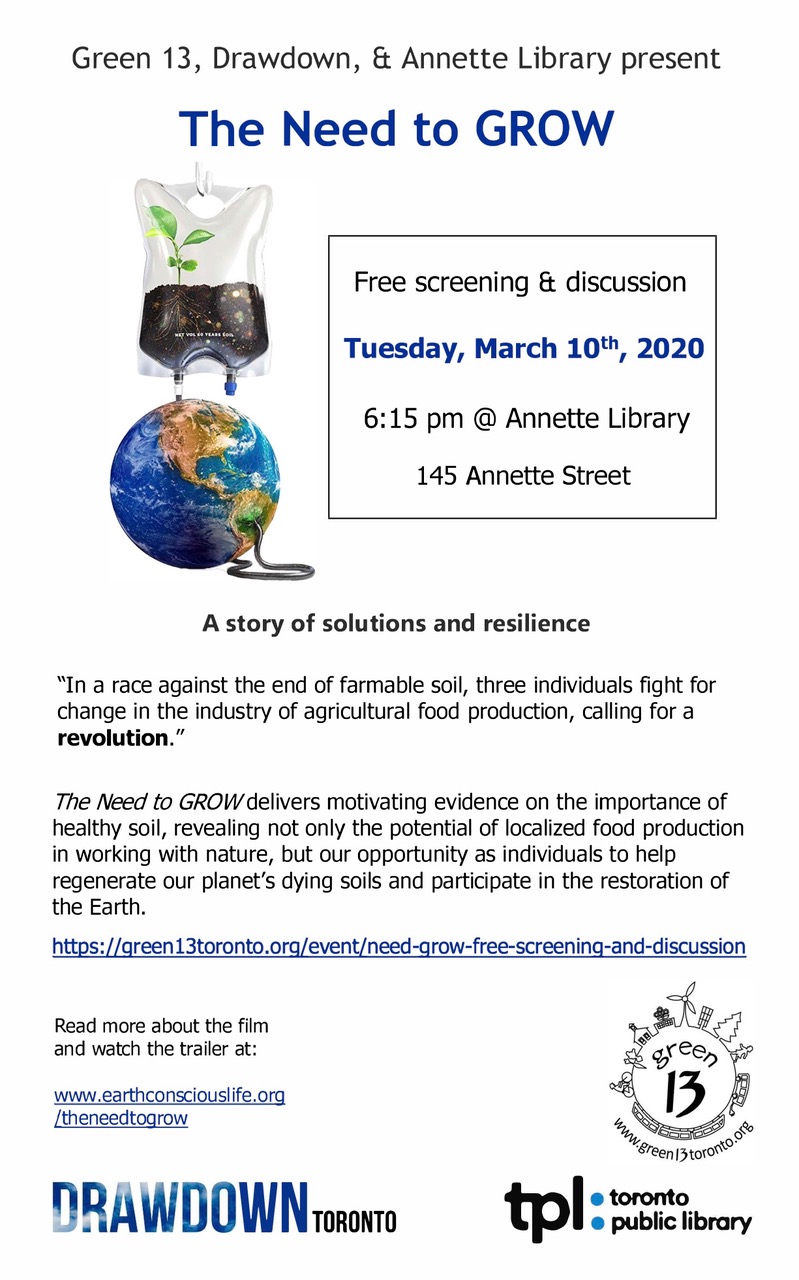 Green 13, Drawdown and the Annette Library present
The Need to GROW - Free screening and discussion
Tues., March 10th, 2020 , 6:15 pm
Annette Branch Library, 145 Annette St.
The United Nations estimates that at the rate we are depleting our farmland, we have fewer than 60 years of soil left on Earth. The Need to Grow delivers motivating evidence on the importance of healthy soil, revealing not only the potential of localized food production in working with nature, but our opportunity as individuals to help regenerate our planet's dying soils, and participate in the restoration of the Earth. Read more about the film and watch the trailer here. Find out about the radical initiatives for carbon capture, food and energy production, and well-being.
Green 13 is pleased to host this free screening with David Burman of DRAWDOWN Toronto. Green 13 gratefully acknowledges the sponsorship of the Annette Branch Library for this screening.