Ron Finley: Artist, Revolutionary and Guerrilla Gardener
October 20th 2017. 14:30 to 16:00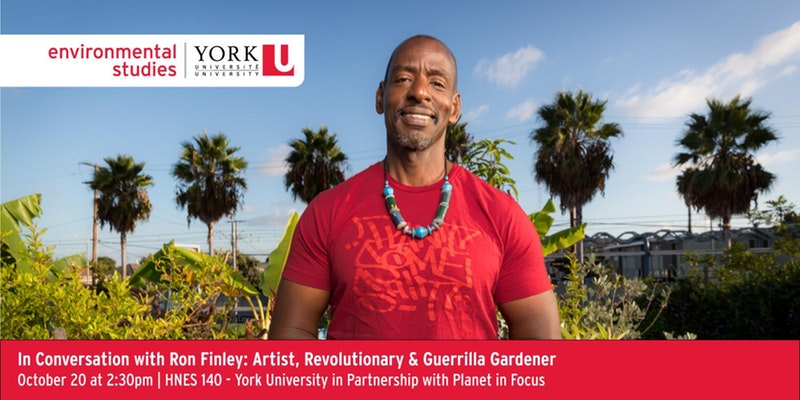 In partnership with the Planet in Focus Film Festival, the Faculty of Environmental Studies at York University welcomes Ron Finley.
LOCATION
York University
Health, Nursing, and Environmental Studies - (HNES)
104 Scholars Walk
Room 140
Armed with a shovel, some soil and seeds, Ron Finley has come to be known as the "Guerrilla Gardener" and his unexpected tactics have made him one of L.A.'s most widely known activists.
Frustrated by his community's lack of access to fresh, organic food, Finley inadvertently started a revolution when he turned the parkway in front of his South Central L.A. home into an edible garden in 2010. When the city cited him for his plantings, Finley started a bureaucratic battle, gathering signatures and working with local officials until city ordinances were altered to include edibles.
Join us on October 20th to hear from Ron Finley - Planet in Focus's 2017 International Eco-Hero - about his gardening gospel and his mission to turn food prisons into food forests.