Plants Are Medicines
August 9th 2022. 18:00 to 21:00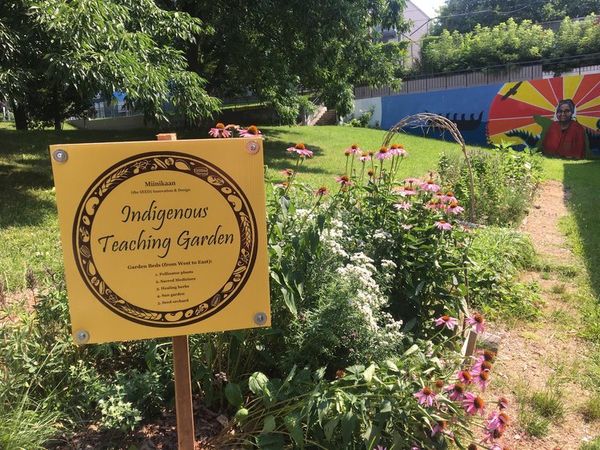 Tuesday, August 9, 6 p.m.
Celebration in honour of the International Day of the World's Indigenous Peoples and the Launch of National Healing Forests in Toronto's West End
Bickford Centre and Park, at Bloor and Christie Streets.
Take a walk in Bickford Park with Friends of Bickford Park and the Horticultural Societies of Parkdale and Toronto to learn about the many native trees and other plant species now thriving in this greenspace above a buried waterway.
Bring your children, and enjoy a Tree Scavenger Hunt and/or Indigenous-themed arts and crafts. Consider bringing a picnic!
At 7:15, Johl Whiteduck Ringuette of Miinikaan Innovation & Design will share Plant Teachings, and we will look to the healing that plants and re-wilded green spaces bring to the city.
At 8 p.m., Elder Catherine Brooks will recognize Miinikaan's Indigenous Teaching Garden as part of the National Healing Forests-Toronto initiative, along with Noojimo'iwewin Gitigaan on St. Clair West and Tollkeeper's Park on Davenport Road. We will remember those lost to or forever changed by the Residential and Day Schools and the Canadian Child Welfare and Justice systems. We will acknowledge the work of Indigenous-led organizations such as Miinikaan and event sponsor, Anishnawbe Health, to rekindle our commitment to learning the truth of Canadian history and finding a way forward to reconciliation.