Ontario All Candidates Debate on Food
May 28th 2018. 14:00 to 16:00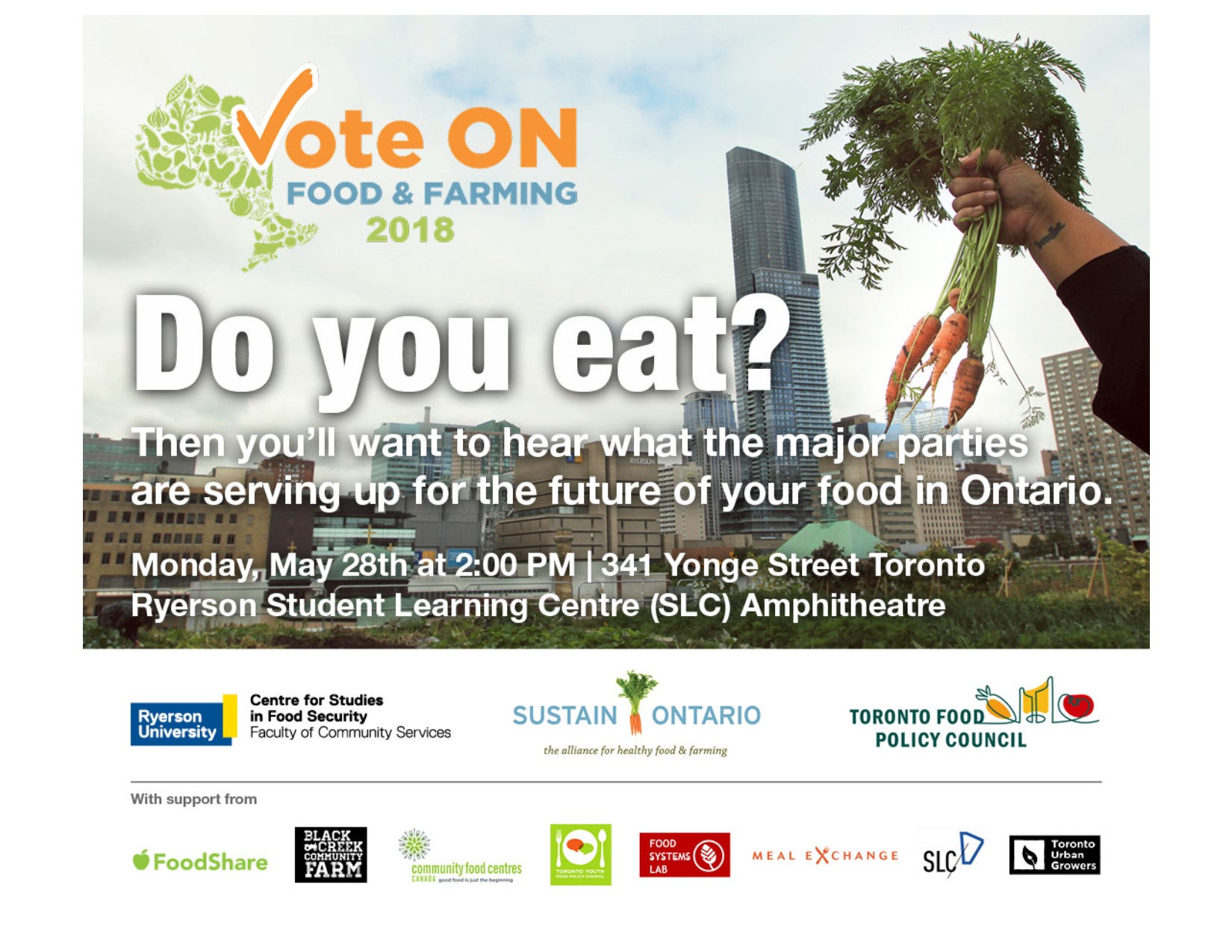 The Toronto Food Policy Council is partnering with the Ryerson Centre for Studies in Food Security and Sustain Ontario for an All-Candidates Debate on food issues.
Monday May 28th 2-4 pm.
Ryerson Student Learning Centre
corner of Yonge and Gould
Leading food and farming advocates will be posing questions to candidates from the four major parties on topics including food insecurity and food justice, student nutrition, the local farm and food economy, sustainable food systems, and more.