Miijim: Migrant Workers and Food Justice
November 24th 2020. 14:30 to 16:30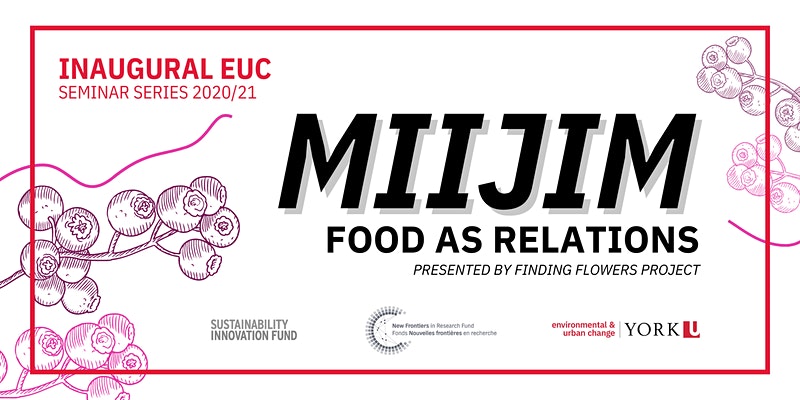 Miijim: Food as Relations is a series of conversations presenting Indigenous, Black and People of Colour food scholars, growers, artists and advocates who will gather virtually across Canada. The series will discuss the interconnections between art, earthwork, cultivation and harvesting experiences that decenter colonial frameworks, while thinking through labour and power relations related to food justice in urban and rural communities.
MIIJIM CONVERSATION SERIES FALL 2020 SCHEDULE
November 24, 2:30-4:30
Migrant Workers and Food Justice
This conversation is grounded in artistic practices that raise important considerations of labour and living conditions of those workers who grow the food that fills the grocery stores. We will bring together activist and advocate Evelyn Encalada, and Justice 4 Migrant Workers member Tzazna Maranda to consider their calls to action through art and activism.