Living Landscapes
Start on April 17th 2021. End on April 18th 2021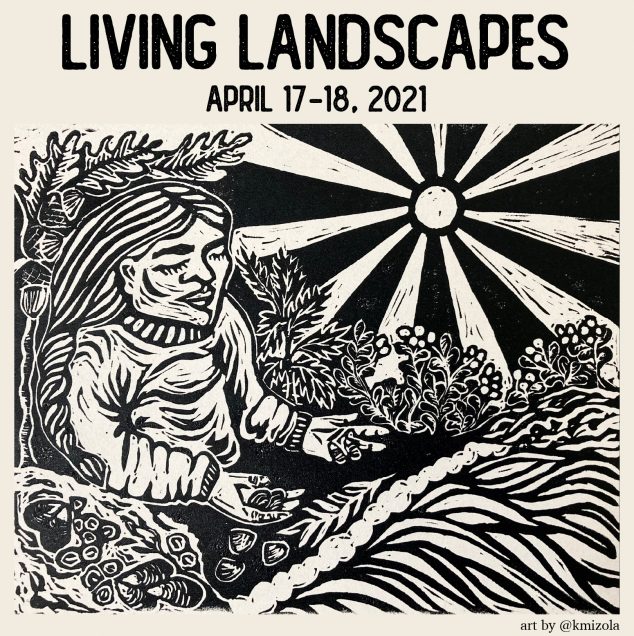 Living Landscapes:
A Conference Using Foraging to Explore the Intersections of Environmental Stewardship, Racial Justice & Food Sovereignty
April 17-18, 2021
This conference is free and open to the public. Registration and info:
Join the Boston University Gastronomy community for in-depth discussions and (remote) hands-on foraging experiences!
Since the start of the pandemic, the connections between environmental racism, climate change, land (in)access, social justice, and food sovereignty have become clearer than ever.
A pandemic that has killed hundreds of thousands in the US, with Black, Indigenous, and Latinx communities affected at the highest rates. Civil unrest brought on by racialized state violence. Uncontrolled wildfires in the Western US due to climate change and suppression of indigenous land practices; incarcerated individuals forced to put their bodies in harm's way to battle the fires, while prisons failed to protect them from the coronavirus. Racialized rhetoric that has fanned the flames of violent xenophobia towards AAPI communities, as equally racialized discourse on the "wet markets" in China circulated throughout popular media.
While these phenomena may seem unrelated on a superficial level, these on-going issues can be traced back to the White, settler colonialism notions that shape this country's understanding of the land and 'wild' foods. Living Landscapes was developed with these overlapping issues in mind.
This conference will use foraging as a tangible entry point into the nexus of these issues, bringing together people from a wide variety of backgrounds—including foragers, researchers, and activists—for critical conversations. Through this two-day, virtual micro-conference, we hope to interrogate the landscape(s) of Boston and beyond, and the unequal experiences of those that live, eat, and grow there.