Kiss the Ground - Earth Day Weekend Movie
April 23rd 2023. 13:00 to 15:00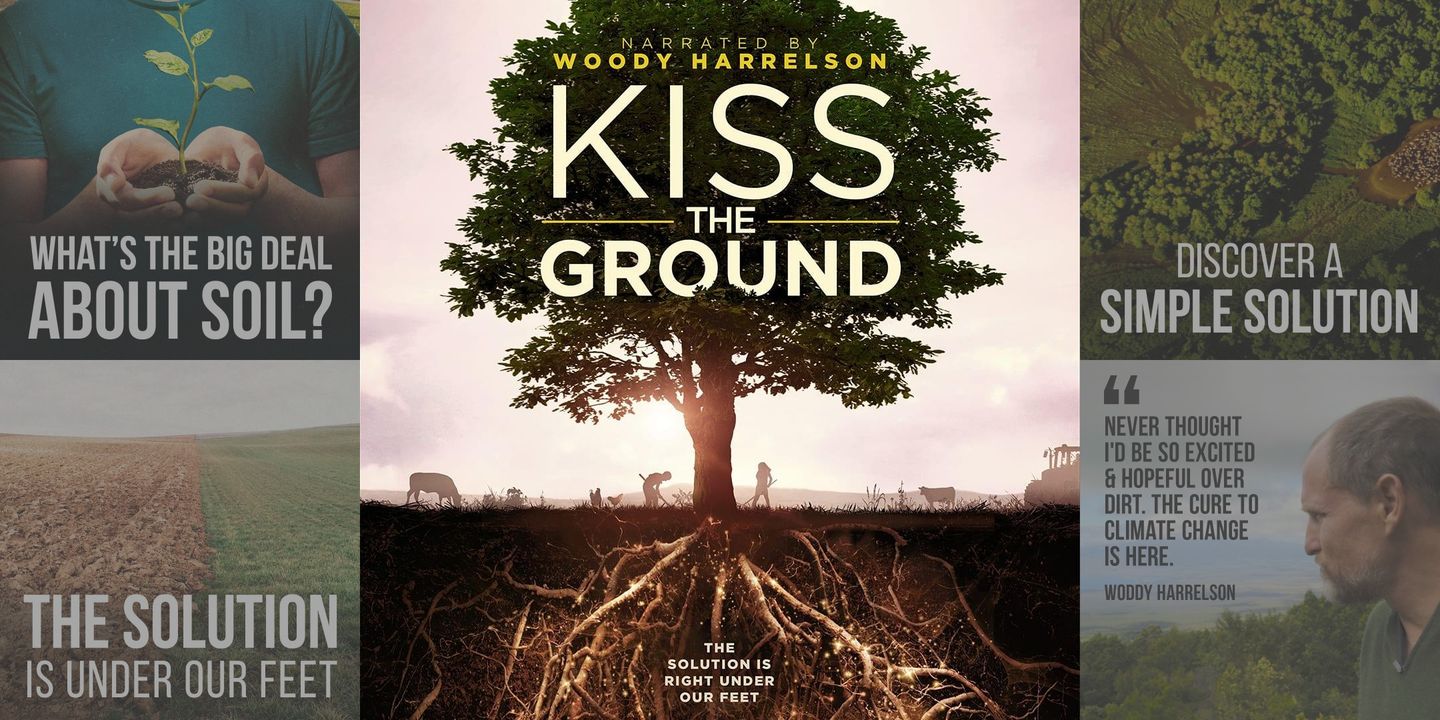 Farmers turn to regenerative agriculture to heal the planet's soil and combat climate change.
An Earth Day Weekend fundraiser for Toronto Urban Growers
Hosted by Crooked Farmz
Sunday, April 23 1:00 pm
Fox Theatre
2236 Queen St. East
Tickets: https://www.facebook.com/events/898600681362567/
-
Narrated by and featuring Woody Harrelson, Kiss the Ground is an inspiring and groundbreaking film that reveals the first viable solution to our climate crisis.
Kiss the Ground reveals that, by regenerating the world's soils, we can completely and rapidly stabilize Earth's climate, restore lost ecosystems and create abundant food supplies. Using compelling graphics and visuals, along with striking NASA and NOAA footage, the film artfully illustrates how, by drawing down atmospheric carbon, soil is the missing piece of the climate puzzle. This movie is positioned to catalyze a movement to accomplish the impossible – to solve humanity's greatest challenge, to balance the climate and secure our species future.
-
In support of Toronto Urban Growers
Toronto Urban Growers (TUG) is an organization devoted to advocacy for urban agriculture and food security throughout our city. We are holding this movie night as a fundraiser for TUG, with proceeds to develop capacities for storytelling and advocacy to have more exposure for urban agriculture in general and its myriad manifestations of growing, distributing, cooking and sharing food here in Toronto.
We are grateful for the following sponsors who have helped stage this event, which will allow all proceeds to go directly to Toronto Urban Growers: