Introduction to Hot Composting
May 4th 2021. 13:00 to 14:00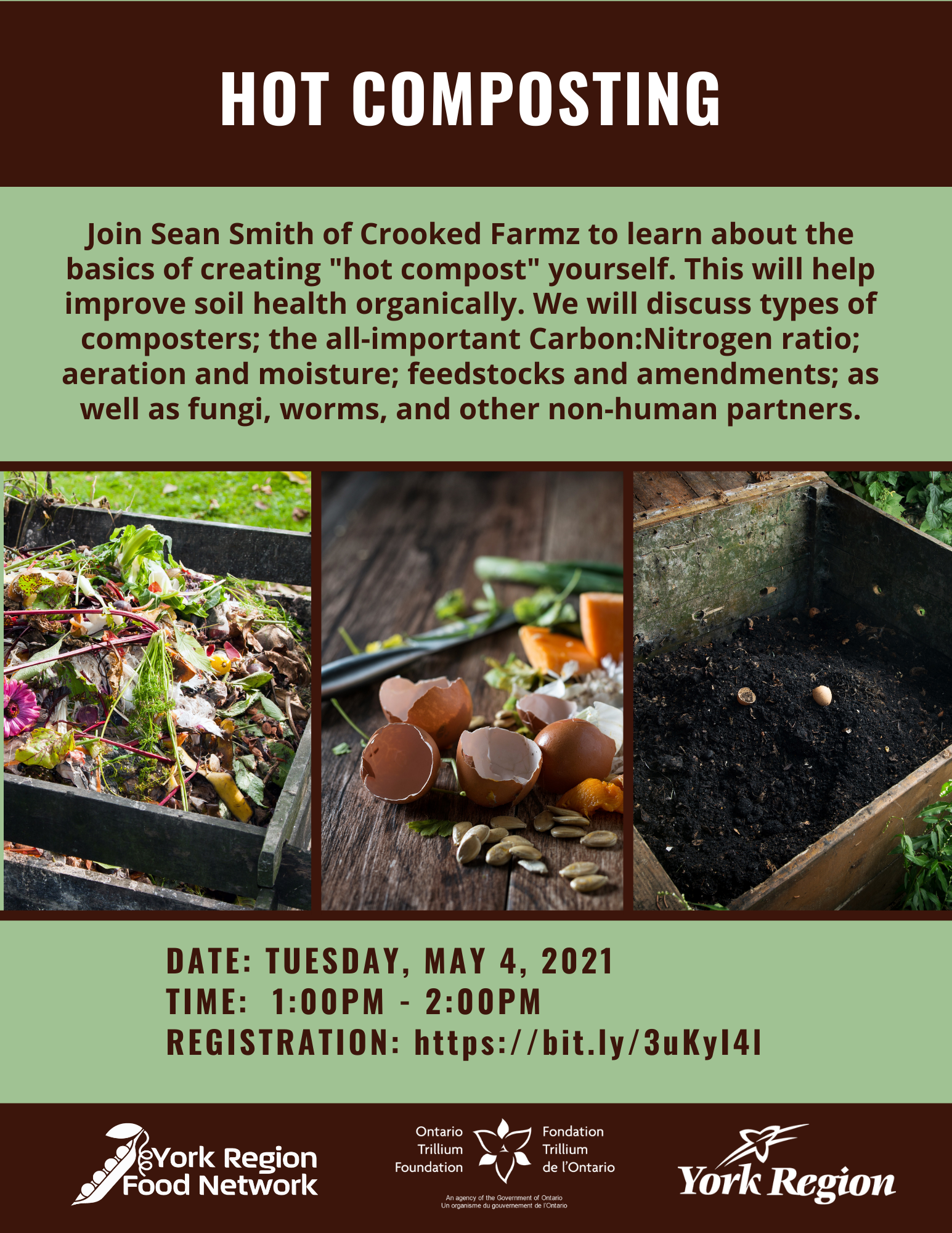 International Compost Awareness Week will be held this year from May 2-8, with a special focus this year on soil biodiversity. As part of local event programming, Crooked Farmz will be offering a workshop on Tuesday, May 4th, titled: "Introduction to Hot Composting".
This workshop will cover the basics of creating 'hot compost' yourself to improve soil health organically. We will discuss types of composters; the all-important Carbon:Nitrogen ratio; aeration and moisture; feedstocks and amendments; as well as fungi, worms, and other non-human partners.
The workshop will be held in partnership with York Region Food Network as part of the official launch of their brand new Compost Learning Hub.