Intro to Indigenizing Public Spaces
April 18th 2021. 14:00 to 15:00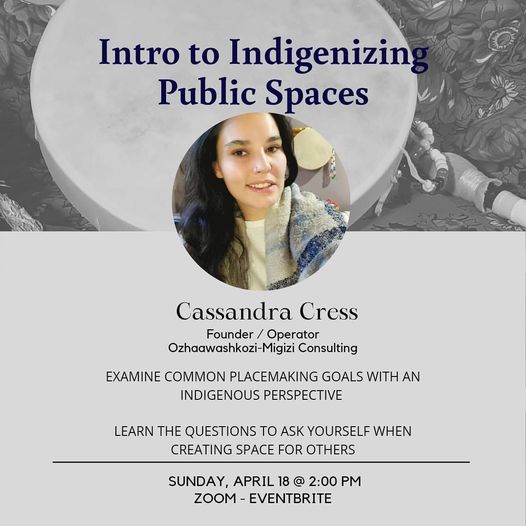 Sunday, April 18th 2:00 p.m.
Join Cassandra Cress, Founder / Operator of Ozhaawashkozi-Migizi Consulting and discuss Indigenous ideas of Placemaking. Learn specific questions to ask yourself when creating space for others.
Indigenizing space is a part of decolonizing. It ultimately means creating a space where Indigenous peoples can flourish. That space can be big or small, can be virtual or physical, and could even be a moment of connection.
An one hour workshop for Indigenous and Non-indigenous place makers.
Pay What You Can
https://www.eventbrite.ca/e/intro-to-indigenizing-public-spaces-tickets-134712589983