Growing Food in the City at Avling Winter
February 29th 2020. 10:00 to 12:30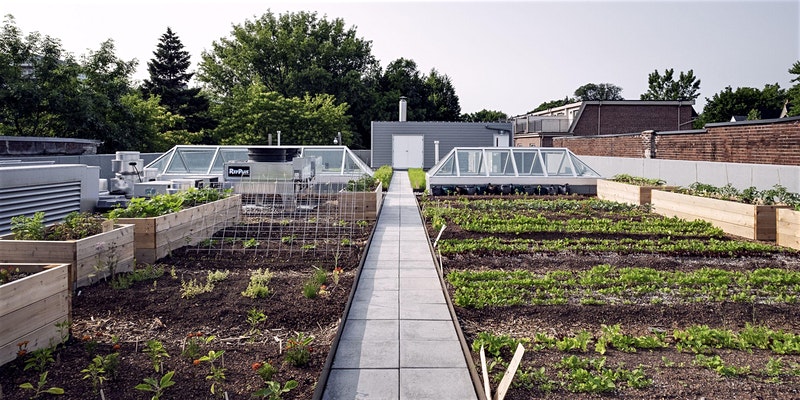 Hands-on learning in the dirt with the AVLING Farmers.
Learn from experience – the AVLING farmers, Danette, Lindsay and Micheline, will share garden wisdom and tips for successfully growing edible plants through the 4 seasons. You will get support in your plant-growing adventures whether on a balcony or on the ground. Plus, you will take home hand-outs and garden goodies to help you on your way to growing delicious food at home! This workshop series is great for new growers and also for those who want to up their garden game using earth-loving, sustainable practices.
Save and get special perks at our 2020 Harvest Party by signing up for all four workshops now! Individual workshop tickets are also available if you're unable to make it to all four.
WINTER WORKSHOP – Design, Dream + Plan your Garden
Saturday, FEBRUARY 29th from 10:00 am to 12:30 pm at AVLING
Join us for a hot cup of herbal tea (yes – it includes some botanicals that we grew and gathered on the AVLING rooftop!) as we talk about the importance of a solid plan for your edible garden that is suitable for your unique environment. Will your garden be in containers or in the ground? You can grow food almost anywhere - so, we will talk about soil and water and light and the other elements that are key to beautiful gardens. What kind of food do you want to grow? We will talk about where to get seeds and seedlings and what to consider as you make your choices. What are your garden goals and how much time do you have for your garden? We will give you some worksheets and lots of ideas as you map out your own growing space.
You will go home with a garden plan, some handouts with helpful hints and some seeds to get you and your garden started.
Topics:
Garden Plan and Design (for windowsills, balconies and yards)
Considering the environment and conditions
The importance of beautiful soil
Selecting seeds and plants
Planting indoors
Take home – some seeds and a garden plan