Gardening with Kids
April 17th 2021. 10:00 to 11:30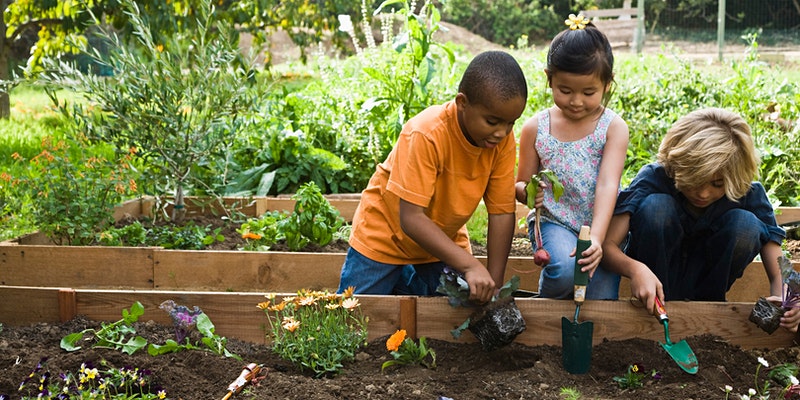 Gardening with Kids at the Toronto Botanical Gardens
Sat, April 17, 2021
10:00 AM – 11:30 AM
If you've ever thought that kids aren't interested in gardening, 15-year-old Emma Biggs will definitely change that narrative!
About this Event
In this family friendly program, teen gardener Emma Biggs will let you in on the fun she's having in her own urban garden. Emma's passion for gardening has inspired her friends and neighbours to get growing and she'll show your family how easy it is to get in on the action too! Explore gardening places and spaces, as Emma shares with you how she gardens on the roof, on the driveway, in wicking beds, in the ground—and in a neighbour's yard—growing over 100+ tomato varieties, giant tomatoes, and lots of other fun and unusual plants. You'll leave with fun project ideas for your own garden, like a sunflower house, and cool plant ideas, such as exploding seed pods that kids (and adults!) will adore.
Suitable for children aged 12 and under to join the family fun!
Please note this program will be held on Zoom webinar and all participants' cameras will be OFF at all times. This presentation will not be recorded.
About Emma Biggs
Recognized by Garden Making magazine as one of the "green gang" of Canadians making a difference in horticulture, Emma Biggs is a 15-year-old Gen-Z gardener, author, speaker, and blogger. Her passion is growing tomatoes, trying new, unusual crops, and saving seeds. She raises over 100 tomato varieties in her Toronto garden—gardening in containers, in straw bales on a driveway, in a neighbour's yard, in wicking beds under a walnut tree, and on the garage roof. Emma gives talks at libraries, seed exchanges, garden clubs, and garden shows. She is the co-host of The Food Garden Life Show. Her latest book, Gardening with Emma, helps kids find the fun in gardening (and helps adults remember how much fun gardening is!) Find Emma at emmabiggs.ca
Registration Deadline: Friday April 16 at 12:00pm.
TBG member or volunteer $15.01
Public ticket $18.59