COVID19 and Community Gardens workshops
May 15th 2020. 12:00 to 13:30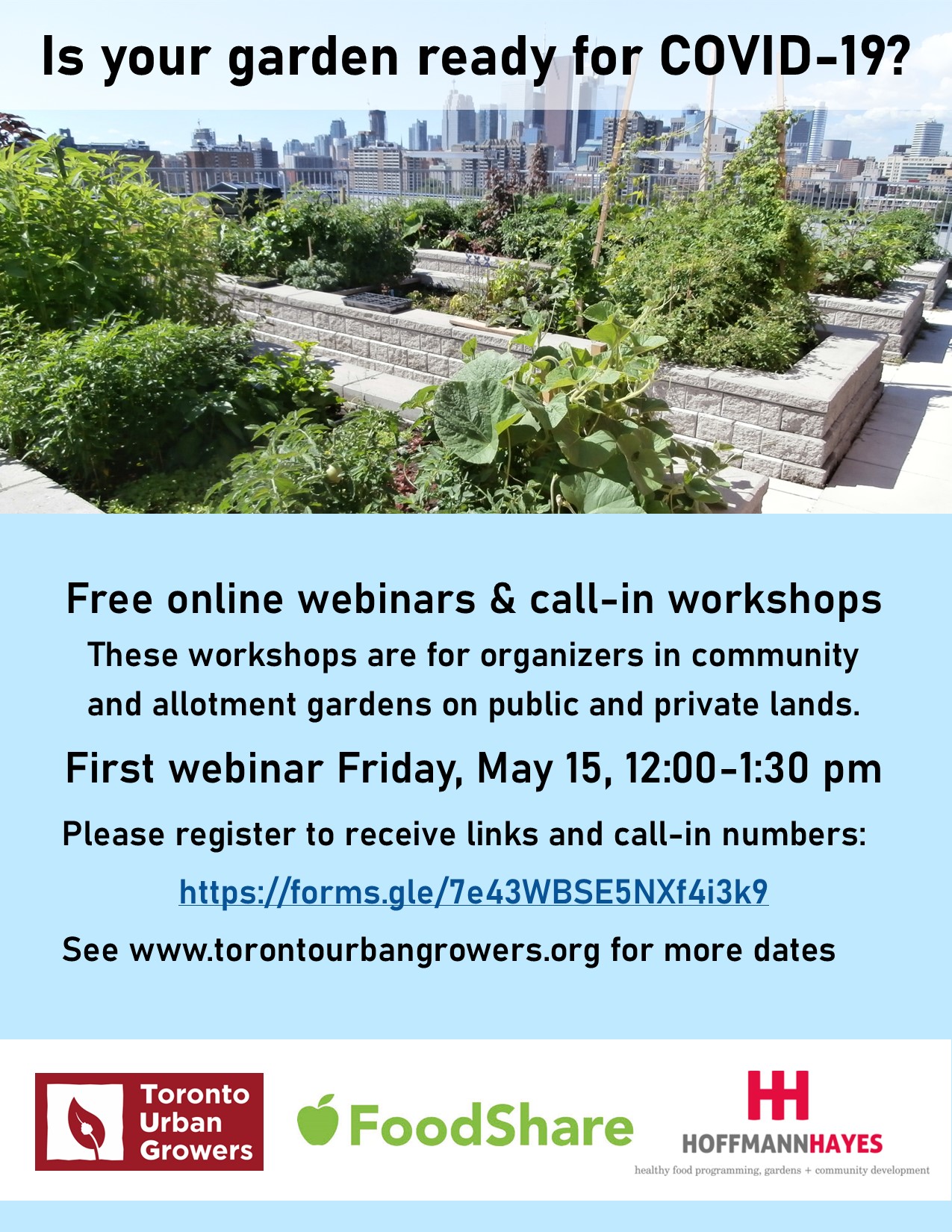 TUG, FoodShare and HoffmanHayes are offering free workshops for organizers in community and allotment gardens on public and private lands. You have a choice of an online webinar or a call-in workshop accessible by phone.
We will:
Review the COVID-19 guidelines from Toronto Public Health
Talk about strategies to meet the guidelines
Hear your concerns and what supports you think your garden may need for COVID-19 safety
The first workshop is a webinar on Friday, May 15, 12:00 -1:30 pm. More dates will be announced soon!