Bring Food Home conference
Start on October 26th 2017. End on October 29th 2017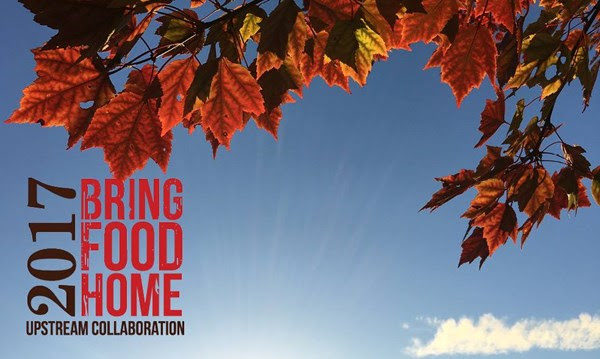 Impact Ontario's Food System
Collaborate with us at Bring Food Home 2017!
Sustain Ontario, in partnership with the Eastern Ontario Local Food Conference and local host Just Food, invites you to attend
Bring Food Home 2017
University of Ottawa | October 26th- October 29th
Registration is Open! Early Bird Ends October 6th!
Over 50+ Inspiring Speakers | Engaging Panels
Hands on Workshops | Action Planning Sessions
Networking Opportunities| Local Tours
Halloween Social | Feast of Local Flavours | Savour Ottawa

Live Policy Discussions
Join us for live policy discussions at Bring Food Home! These collaborative live policy discussions are open to anyone who is interested and are intended to set direction for work to be accomplished by each network in the year to come. Each session will be facilitated by a senior Sustain Ontario organizational leader and supported by student researchers. Come join and add your voice to group discussions on food policy and programs in Ontario!
October 26th
Tours! Tours! Tours!
Hungry for Cobbler? Join us on the Apple Cobbler Tour!
Interested in Food Hubs? Enjoy the Rebuilding the Value Chain Tour!
Want some tasty treats? Maple Syrup, Fine Cheese, and Beer-Swilling Pigs: Artisanal Value Chain Tour.
Walk, Sample, and Learn! Downtown Walking Tour!
Free Good Food Within Schools Tour!!
Register for Tours Here.
October 28th
Feast of Local Flavours- We are changing things up!
Traditionally the feast is a mix and mingle trade show or food fair event.
This year, you can experience fine dining through a multi-course plated dinner of all that Eastern Ontario has to offer!
The night will highlight local food grown within the region, prepared by chefs who support local, sustainable food producers and processors!
Attendees can enjoy a historical adventure from an indigenous foods appetizer, a dessert course highlighting a variety of different cultures and local beverages.
Register Here for the Feast!
Reminder: The feast and tours are separate costs from the conference.