Barriers, Bylaws and the Biophilic City
December 17th 2020. 16:00 to 17:30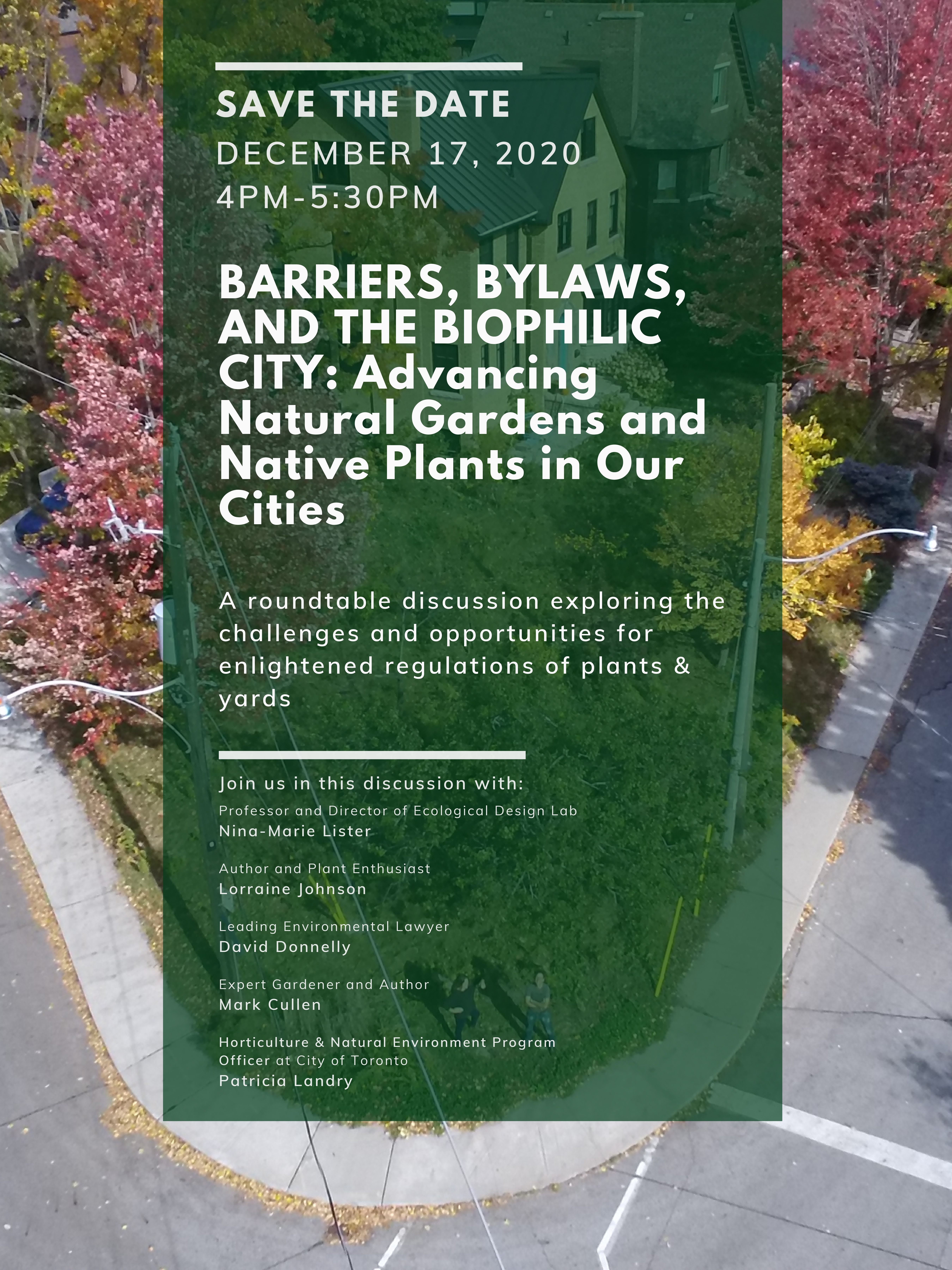 Barriers, Bylaws, and the Biophilic City: Advancing Natural Gardens and Native Plants in Our Cities!
4pm-5:30pm ET on December 17th
Speakers:
Professor, Nina-Marie Lister
Author, Lorraine Johnson
Environmental Lawyer, David Donnelly
Author and Expert Gardener, Mark Cullen
Horticulture and Natural Environment Program Officer for the City of Toronto, Patricia Landry
You will hear about the ecological significance of advancing biodiversity through natural gardens and native plants in the City along with the challenges faced by the current state weed and grass regulations. The roundtable discussion will talk about overcoming the challenges and moving to a solution of incorporating a by-law that is supportive of the natural garden and native plants.

Register: https://ryerson.zoom.us/meeting/register/tJUrce6opjMpGtzg26j2V_aT9I5s1lN79Ijo