Ask a Gardener lunchtime webinars
Start on May 13th 2020. End on May 20th 2020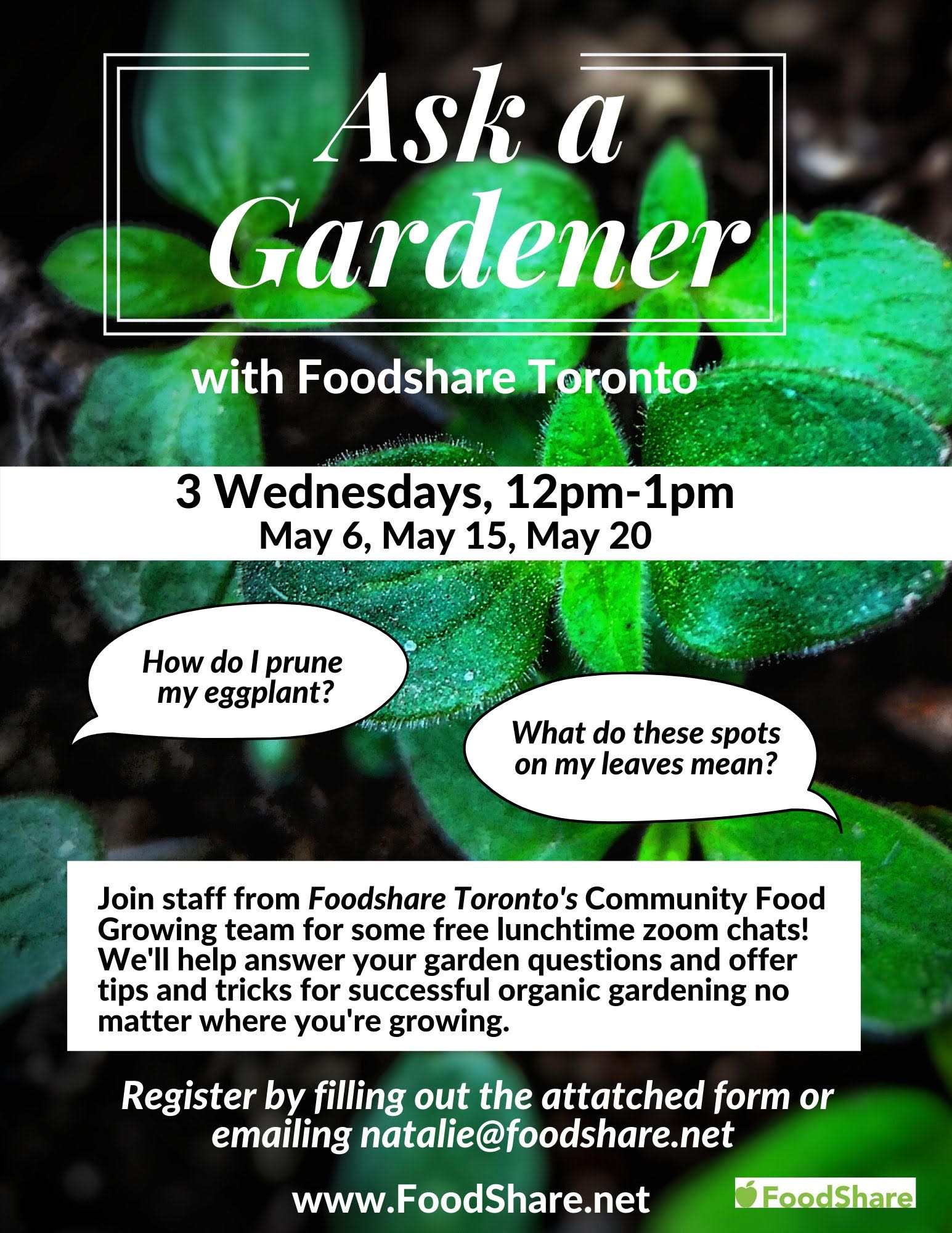 Another free gardening education opportunity from Foodshare!
May 13 & 20, 12:00-1:00
Lunchtime "Ask a Gardener" zoom calls will be your chance to ask any burning garden related questions to FoodShare's Community Food Growing team members, as well as the general community!
Once you've filled out the form, you'll receive a confirmation email with all the details and login info you'll need to join us on the zoom calls.