TUG Tour: Growing Connections - Urban Agriculture and Indigenous Culture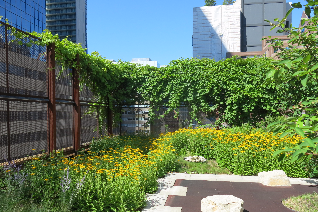 Monday October 17 9:30-12:00
Starting at Native Child and Family Services at 30 College St. west of Yonge (north side)
Also visiting the therapeutic garden and Four Winds Aboriginal Health and Wellness program at Central Toronto Community Health Centre, Bathurst and Queen
See how two different organizations are integrating food and medicine with healing practices while learning about Indigenous culture in Toronto. We will have time for discussion. How do people from settler and immigrant cultures connect constructively with Indigenous communities in Toronto? How can an Indigenous world view inform our work in urban agriculture?
Tour is PWYC, suggested donation $10
The tour sites are fully accessible, however we will be taking streetcars between the two sites. If the cost of TTC is a barrier to participation, we can provide tokens for the trip between sites.
Posted on